At Fairleigh Rest, we pride ourselves on supplying the best quality and selections of urns available on the Australian market, we understand that everybody's taste is different too. Take a look at our loving crafted range of Pet Urns that are options for our packages. We also offer many other types of urns, timber memorial boxes, scattering tubes and commemorative jewellery and other environmentally friendly option can be ordered upon request.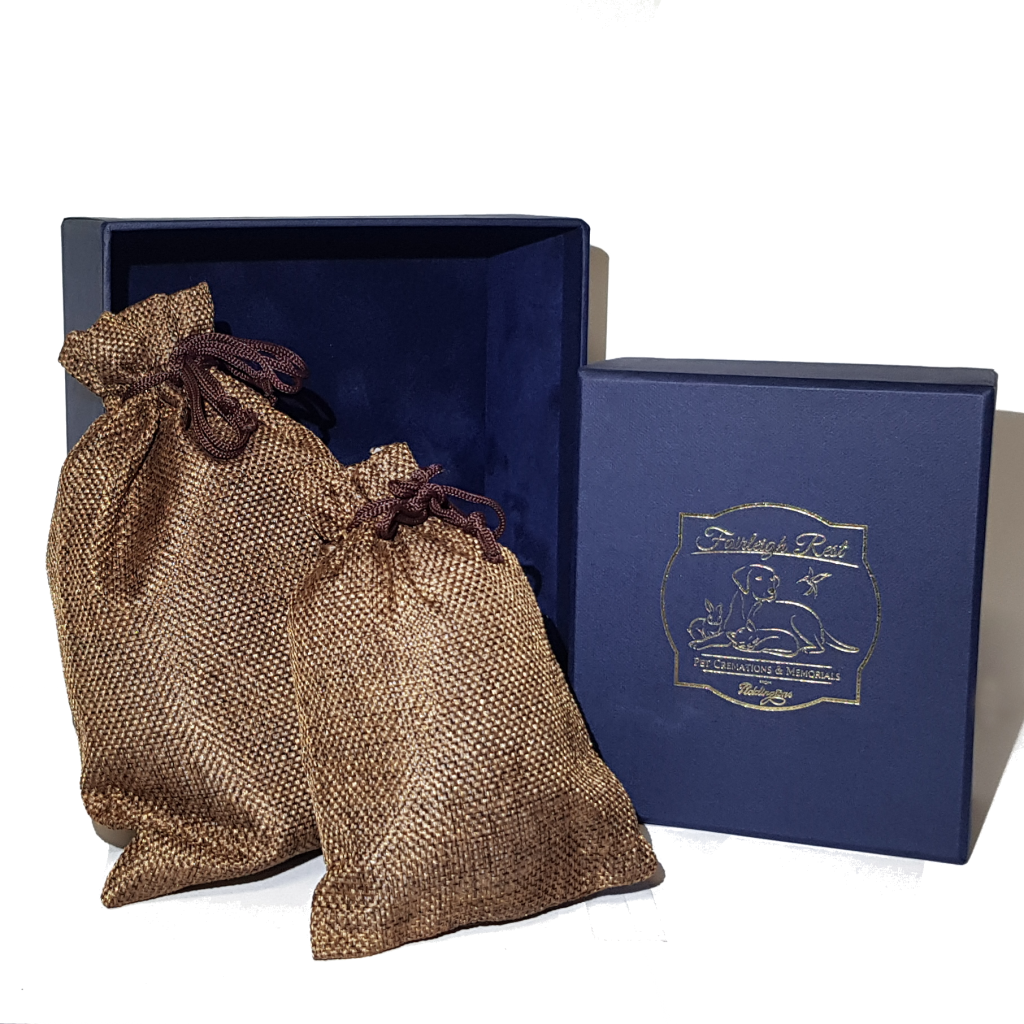 Scatter Pouch
With embossed keepsake box and scatter pouch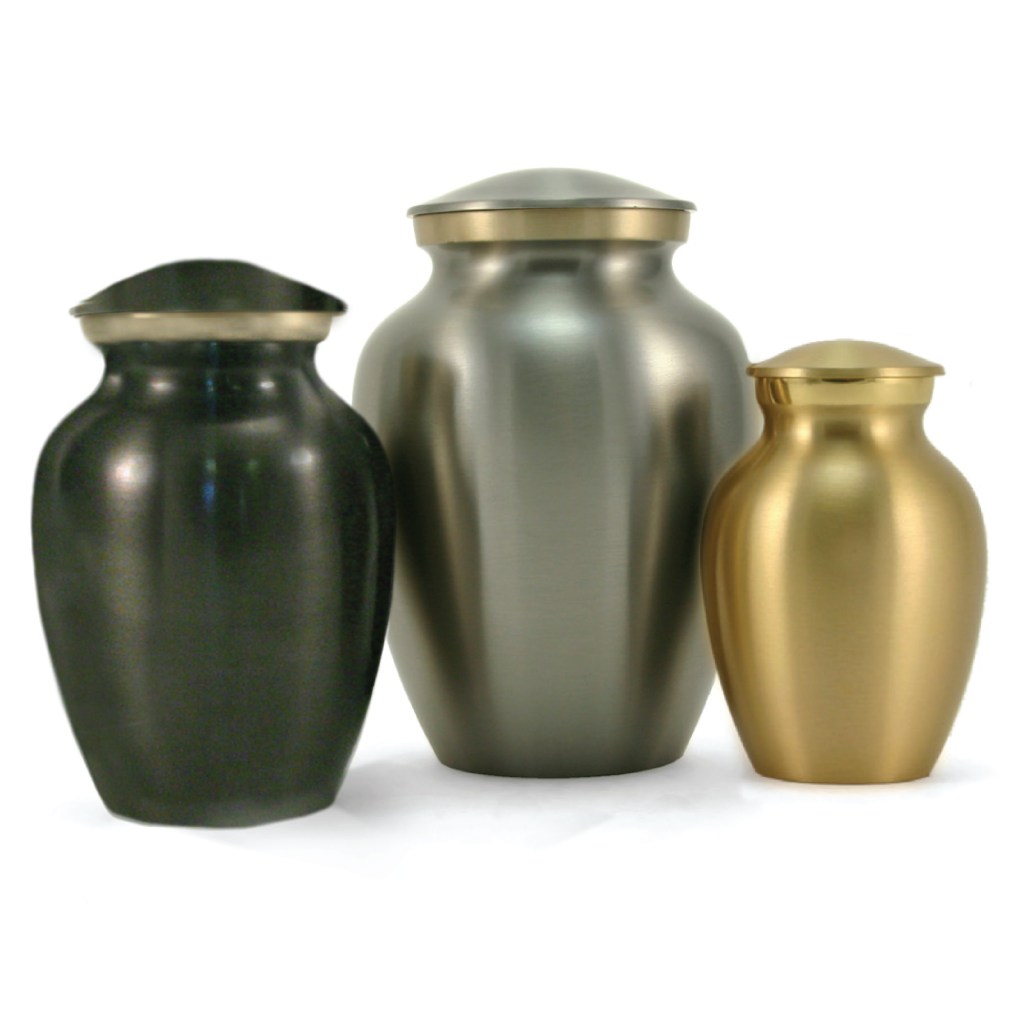 Classic Urn Collection
Slate, Pewter & Bronze available (Please specify with ordering)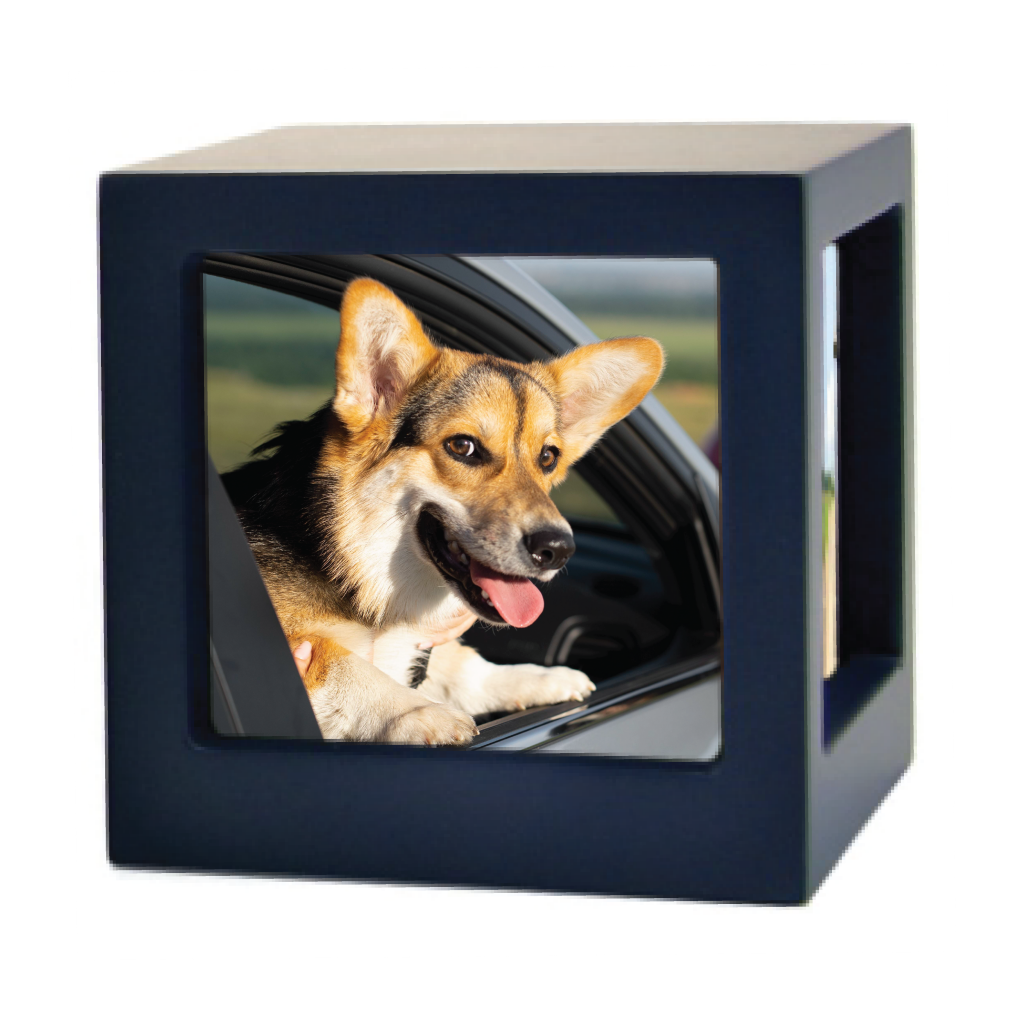 Timber Urn Photo Urn
Editing and Printing Included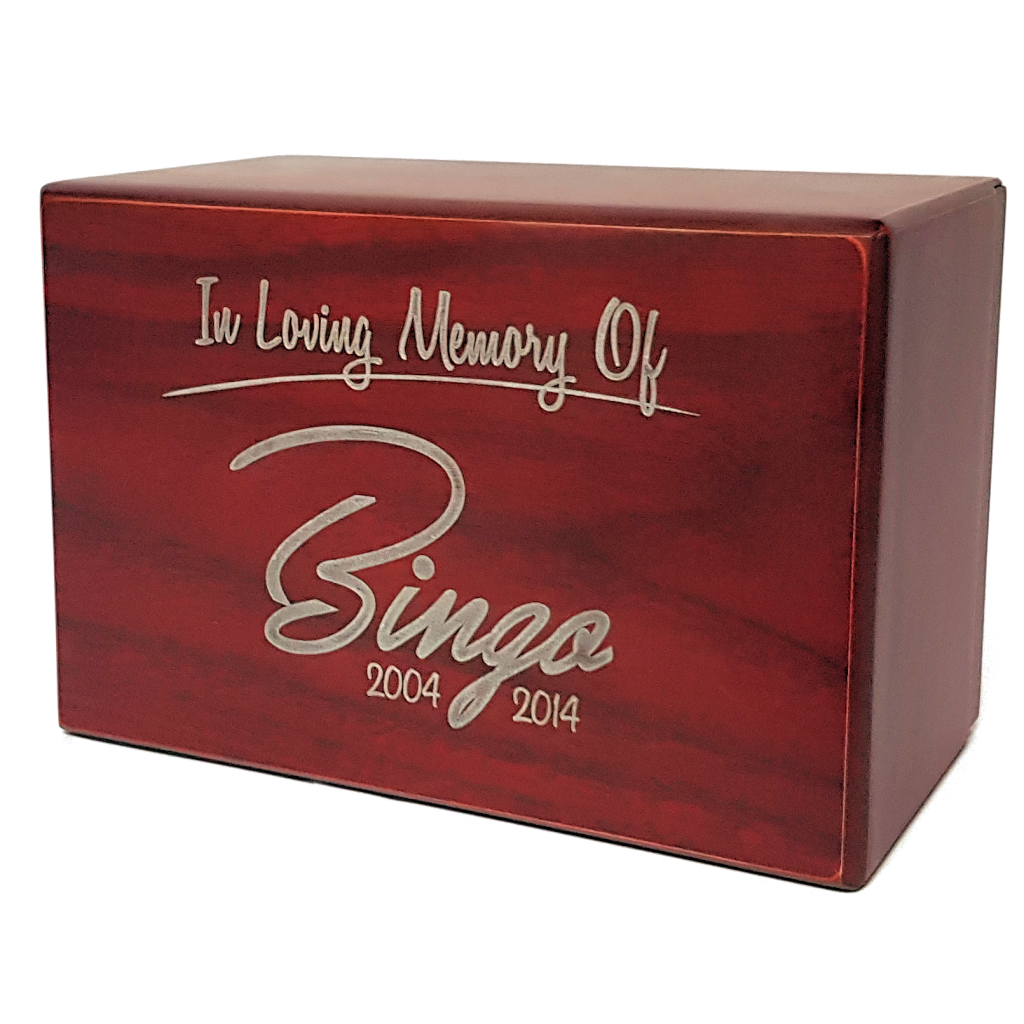 Timber Urn With custom laser engraving
Designing your Pet's memorial headstone has never been easier. We create custom monuments on site to your specification. We use both laser and sandblasting technologies to create classic designs that will last a lifetime. With our laser engraver we can even add your pet's image on a monument. We offer a range of standard or custom granite memorials, available as plaques, sloped markers, urns and granite pillars to suit any budget. These can be arranged to be collected from our office or returned with your pet's ashes.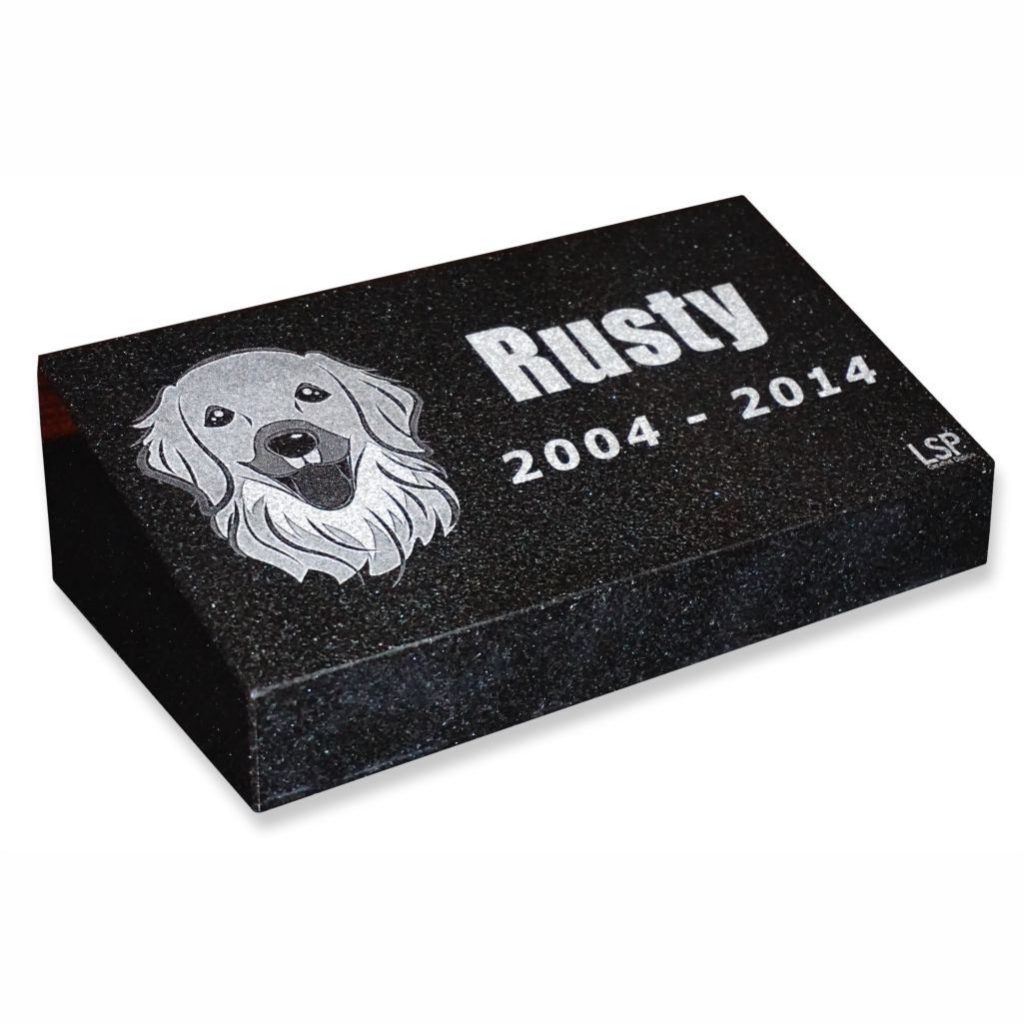 Granite Sloper
This classic designed, laser etched and polished lawn sloper is a fitting monument for your beloved pet. 
Top surface measurement W275mm X H 155mm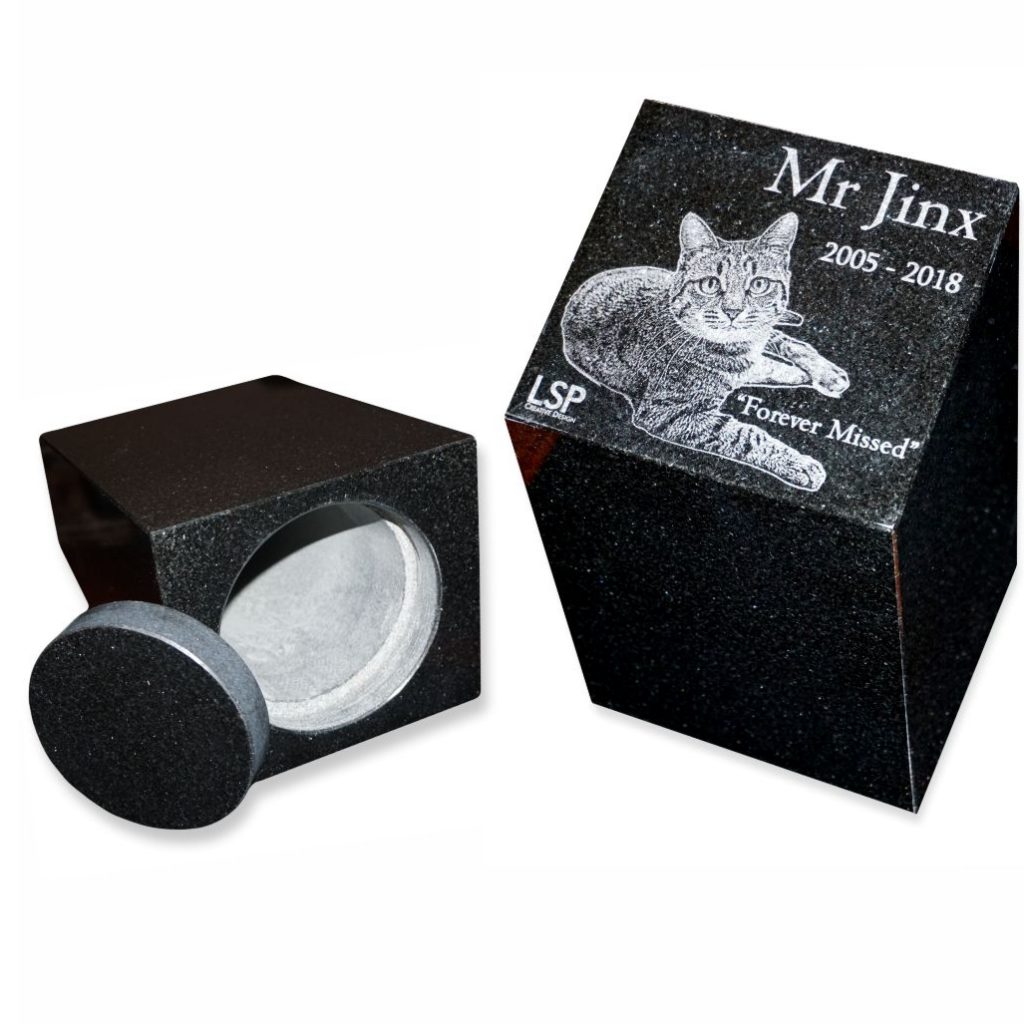 Granite Urn Pillar
Designed with a storage for your pet's ashes, this custom designed one of a kind granite pillar top surface can be laser inscribed with any design. 
Top surface measurement W135mm X H 150mm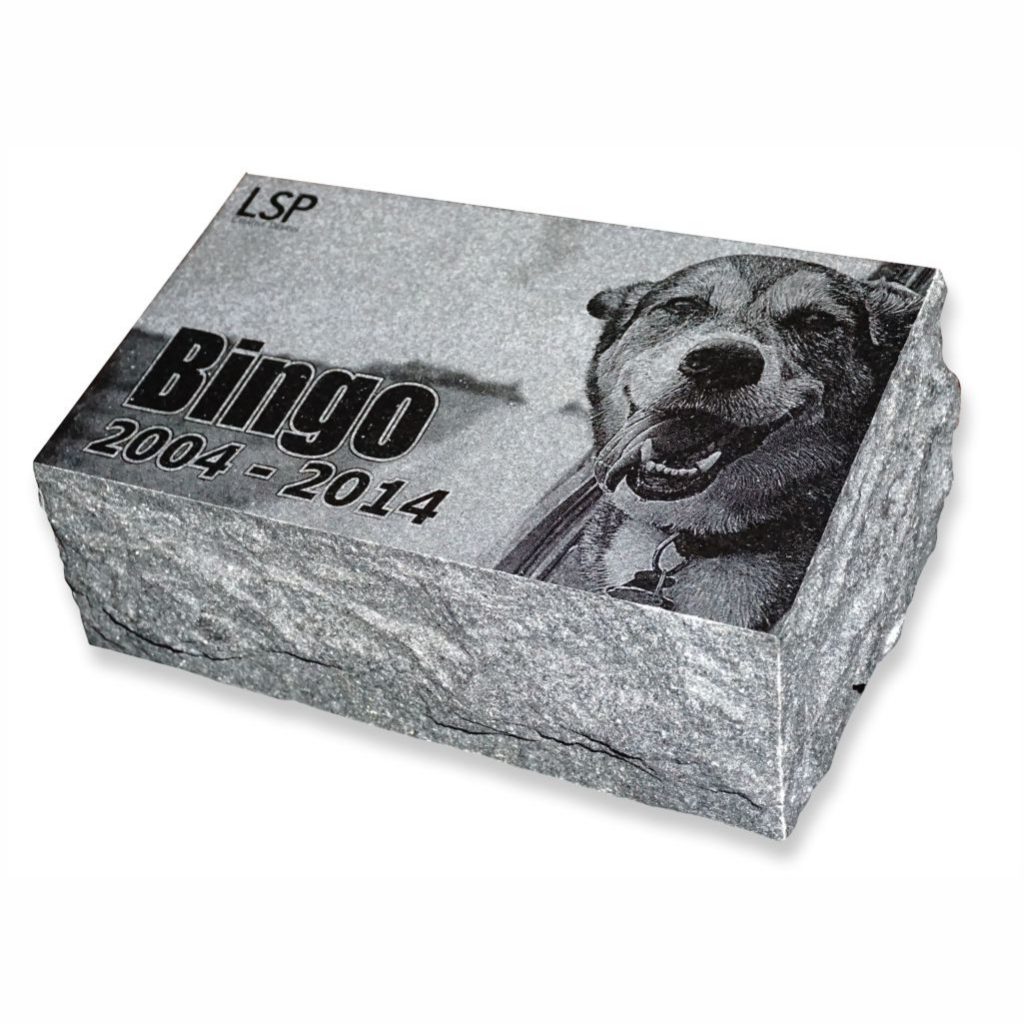 Live Edge Granite Sloper 
This charming laser etched, live edge granite with polished top lawn sloper are designed in-house with with our design team.  
Top surface measurement W275mm X H 155mm

In addition to creating your memorial, Fairleigh Rest design stunning high resolution vector based pet portraits of your loved one. 
These can be inscribed with our laser onto our selection granite monuments; we can have them turned onto beautiful artworks to be hung in your home or used on our Photo Box Urns. 
All we require is a quality image of your pet and let us do all the design work to turn your pet into a beautiful portrait.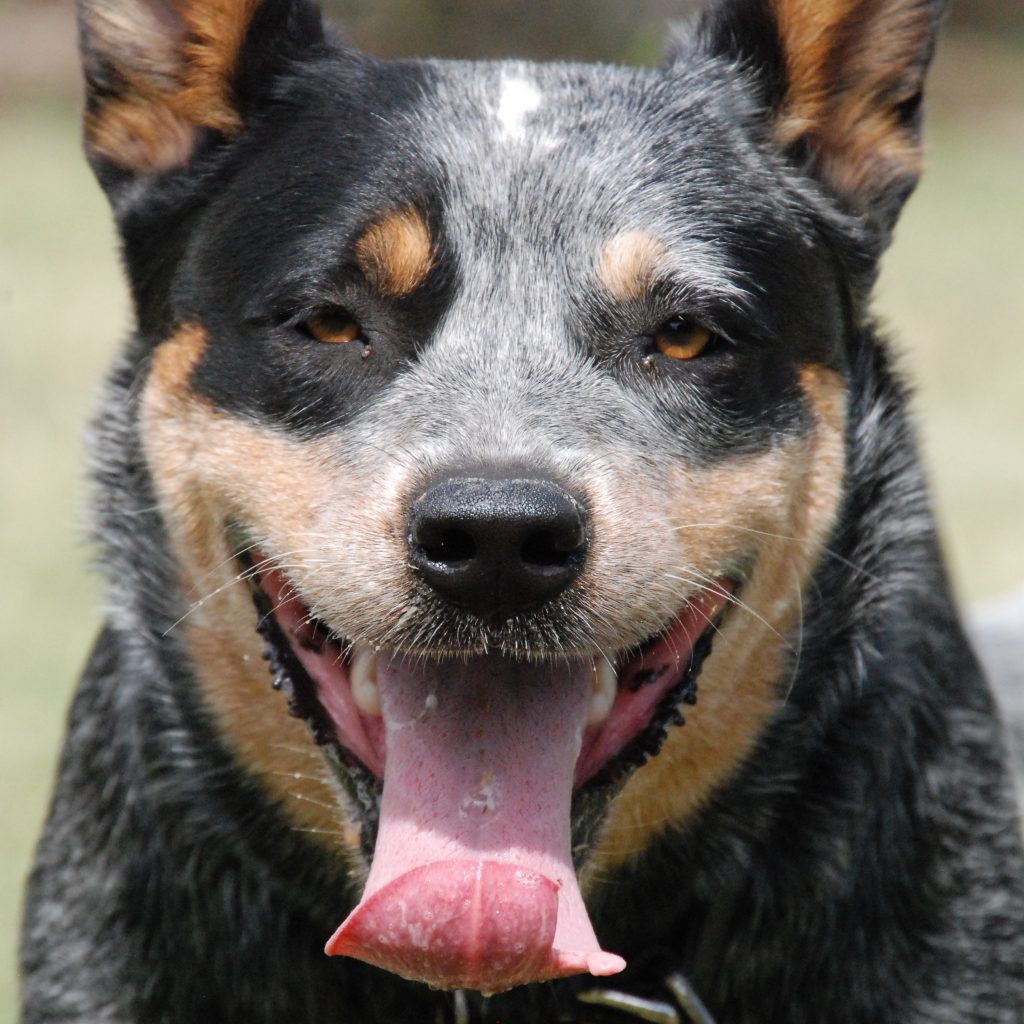 Step One
Supply the Fairleigh Rest team with a clear image of your pet. If you are unsure on which one to use, send through a few images and we'll let the design team select the best image for the portrait.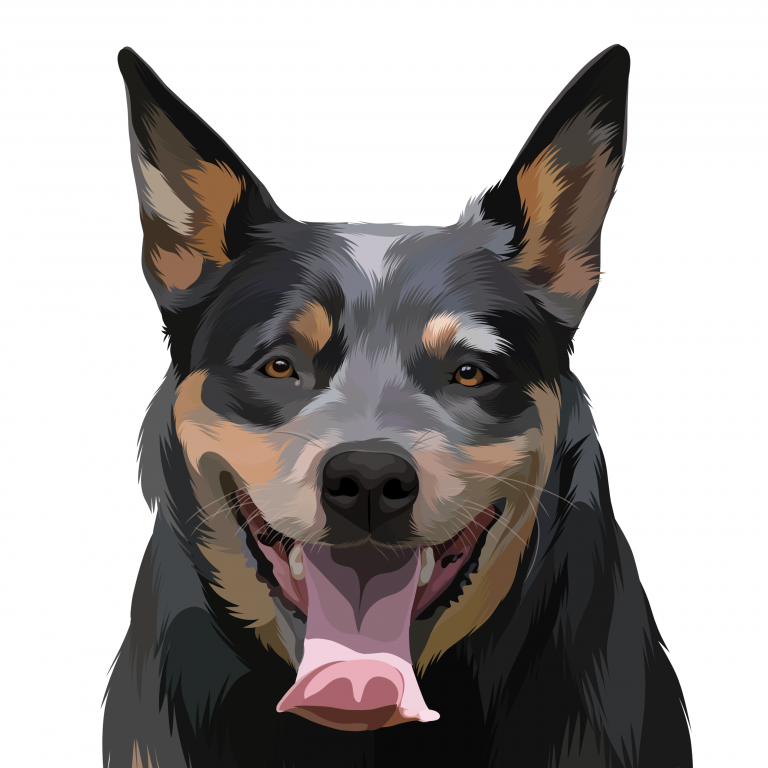 Step Two
Once your portrait has been designed and in accordance with your wishes, we'll get to work on the final design aspects to creating your memorial either as artwork, laser etching on granite, digital file or for use in our Photo Box Urn range.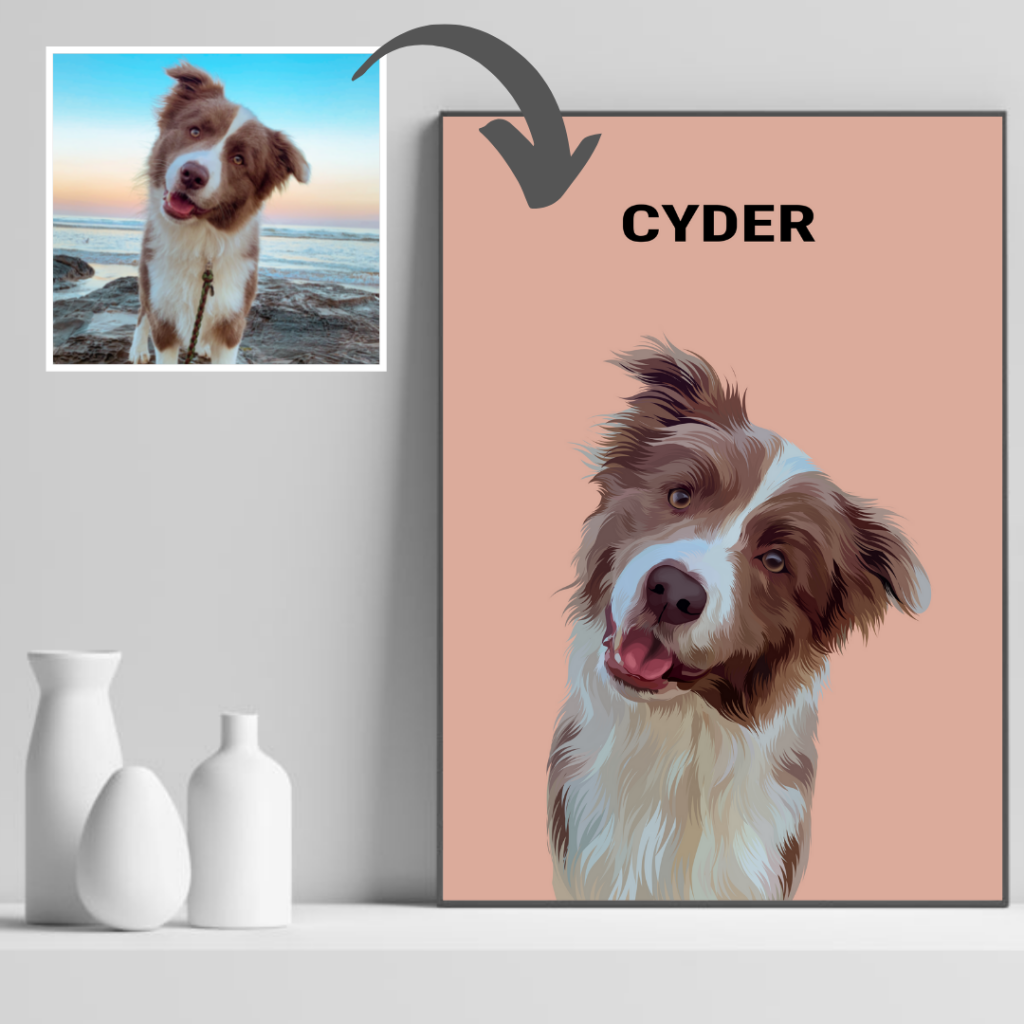 Step Three 
That's it, it's that easy! Once completed we can deliver, install or you can collect from our location. Want to order yours today? We are only a click away – click here!
Like to see some more examples? – See below